It all began back in 1994 when in the early days it was simply a group of enthusiasts, who got together every couple of weeks to have a little fun. We started with one manual portable trap and eight people, it was a case of sharing the trapping and shooting between us
As with many hobbies, attendances were very hit and miss, (so was the shooting!) but as time went on, the shoot became more popular.
By 1997 we had a regular attendance of around 24 people and at that time formed a syndicate affiliated to the British Association for Shooting and Conservation (BASC). With the addition of electrically powered clay traps in the summer of 1998 and changing to club status in December 1998 we developed into a very popular clay shooting venue.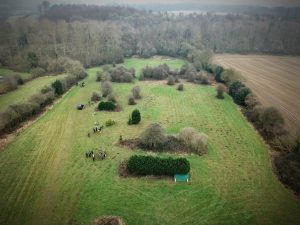 We have a 6 acre site situated on the edge of the village of Barwick-in-Elmet to the East of Leeds.
It has always been our intention to provide clay shooting to everyone at as reasonable a price as possible and this is still our policy today.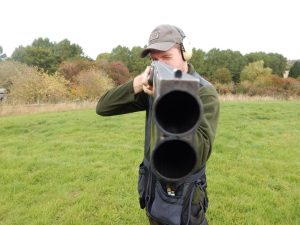 We are here to help and advise with this sport. Ear defenders and shooting glasses are strongly recommended as is appropriate clothing and footwear.
Bye the way, we hope this is a view you will never see in person!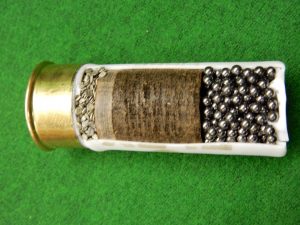 We only allow the use of felt or fibre wad cartridges as these are biodegradable.
Due to our ground being surrounded by other people's property, we cannot allow shot sizes over 7.5 or loads in excess of 28g. We reserve the right to carry out spot checks on ammunition at any time whilst on the shooting ground premises.
Cartridge components from left to right. Brass cap which contains the Primer, Powder Charge, Powder Card, Fibre Wad, Shot Charge. The cartridge casing is white.